How Did Earth's Mightiest Heroes Get So Strong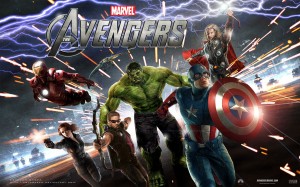 The Avengers is the teaming up of earth's mightiest heroes.  While originally brought out in Marvel Comics in 1963 (The Avengers Issue 1), The 2012 release of Avengers on the big screen is captivating for both comic book fans and general audiences.  While there's no secret that movies of the genre are largely computer generated, there is one part of the movie that isn't and that's the actors (for the most part).  The muscles and toned bodies that you see within the Avengers all had to be formed through real Avenger Workouts, where the actors had to work for months in many cases in order to attain the physique we see on the big screen.
"Avengers Assembled" is the famous battle cry of this team, which originally consisted of Iron Man, Ant-Man, Wasp, Thor, and Hulk.
Want to Know if You Can Handle The Avengers Workout?
While it's easy to sit in the theater or on the couch at home and watch these superheroes in action, the workout to become these superheroes is much more difficult.  The most notable changes in actors physiques for their roles as superheroes are Chris Evans, Chris Hemsworth, and Scarlett Johannson.   While the two male superheroes had the work of bulking up and adding on a lot of muscle, Scarlett mentions that she had to do a lot of strength training and toning, where she had not been a big workout person in the past. With each hero getting approximately three months to get into the shape that they needed to be for the film, the workouts and diets were pretty brutal.
Chris Evans Avenger Workout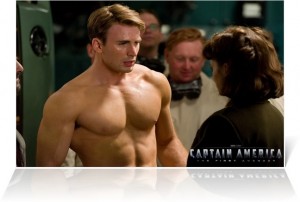 Chris Evans Workout to become Captain America was no joke. Chris has always had a focus on staying in shape and had always loved working out…..until he had to become Captain America. Chris had to undergo 3 months of 2 hour a day workouts all while eating a ton of food (mainly protein). Find our more at the Chris Evans Workout.




Chris Hemsworth Avenger Workout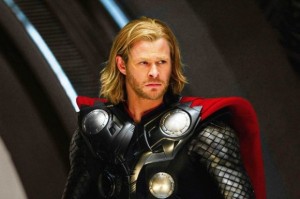 Chris Hemsworth Workout to become Thor was another taxing workout routine. While Chris has always kept in shape through mainly playing sports, the need to have the physique of the god of thunder required more than just an "in shape body". Chris had to undergo 3-5 months of 2 hour a day workouts all while eating a ton of food (mainly protein). Find our more at the Chris Hemsworth Workout.




Scarlett Johannson Avenger Workout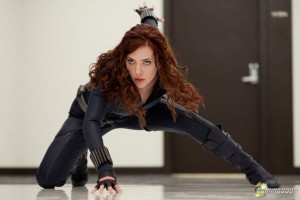 Scarlett Johannson Workout and diet to become Black Widow took Scarlett on a journey she never thought she'd go on. After 5 months of training, with workouts that changed daily, Scarlett found herself loving the strength training and lifestyle changes so much that she incorporated a trimmed down version into her daily life. Find our more at the Scarlett Johannson Workout.